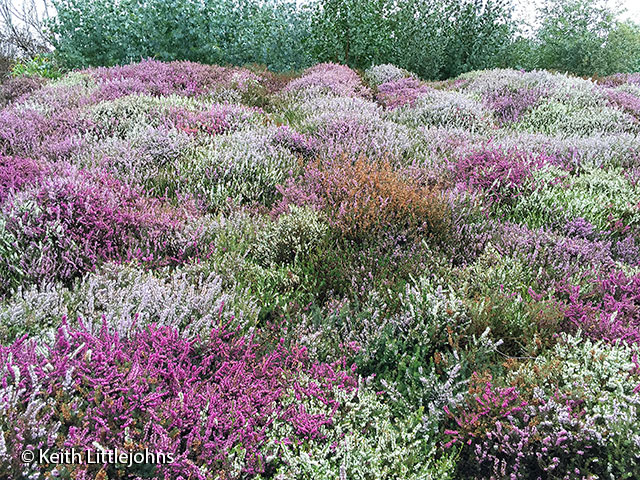 Gorgeous heathers in February at the Eden Project, colourfully emulating the famous biome bubbles
Thousands of people flocked to the Eden Project in Cornwall for the 2015, 4th annual World Pasty Championships held on Saturday 28th February, an event that Eden originated and made its own. As well as the world pasty championships, there were pasty demonstrations and workshops plus a great line-up of musical entertainment headlined by the Fisherman's Friends shanty singers from Port Isaac, and also included The Grenaways and several Cornish folk acts.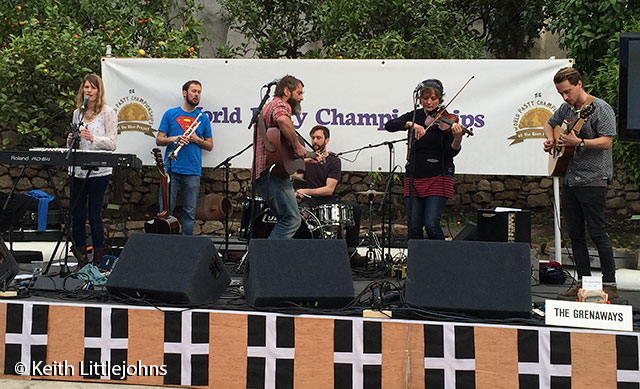 The Grenaways with their energetic Celtic sound performing on the main stage in the Mediterranean Biome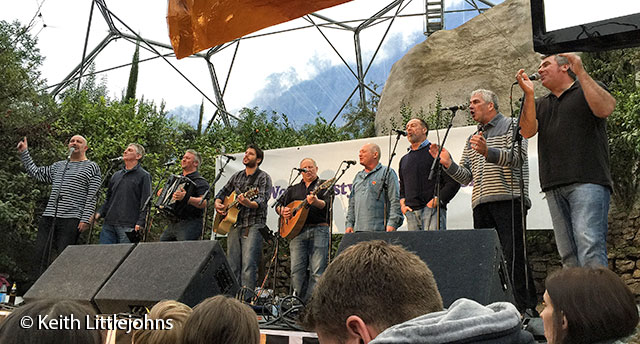 The Fisherman's Friends, Cornwall's most famous sea shanty singers on the main stage in the Mediterranean Biome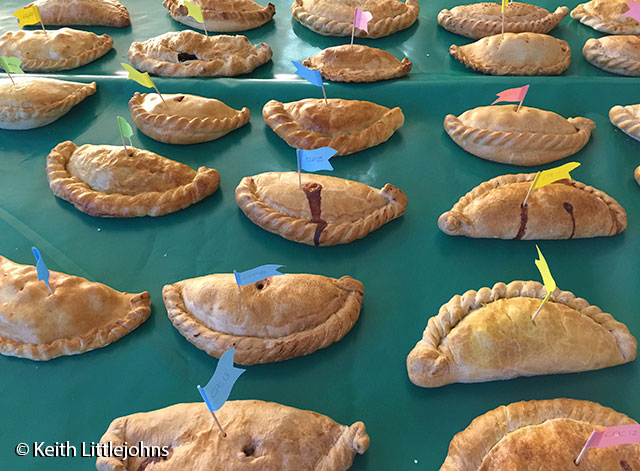 A selection of some of the around 150 entries on display
The origins of the Cornish pasty go back several centuries among farm workers and famously with tin and copper miners who ate this early, tasty packed lunch whilst working underground in the many mines spread over Cornwall.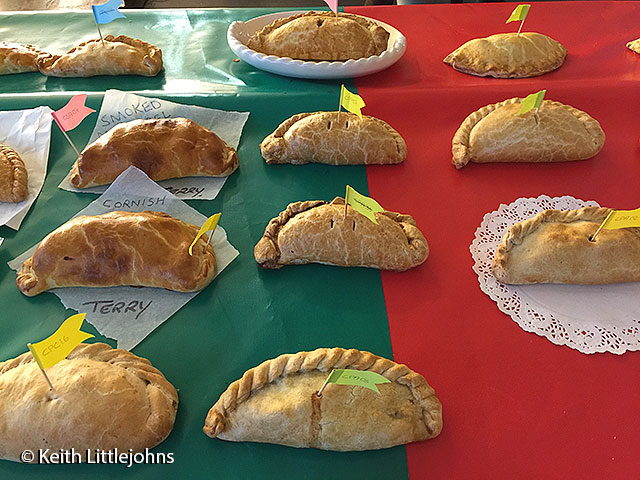 A selection of some of the around 150 entries on display
A true Cornish pasty features a D shaped pastry envelope generously filled with chuck steak, potato, turnip and onion with a little pepper seasoning and is always crimped at the side. This is now the designated form that has recently been granted EU PGI designation, which means that to be labeled a 'Cornish Pasty' it must be made from those ingredients only and also be made exclusively within the county of Cornwall. However, the humble Cornish pasty has many cousins that contain a variety of fillings such as all sorts of vegetables, cheese, sea food, fruit and even hot and spicy concoctions, many of which were created by Cornish miners who emigrated to foreign lands taking their mining skills and love of pasties with them.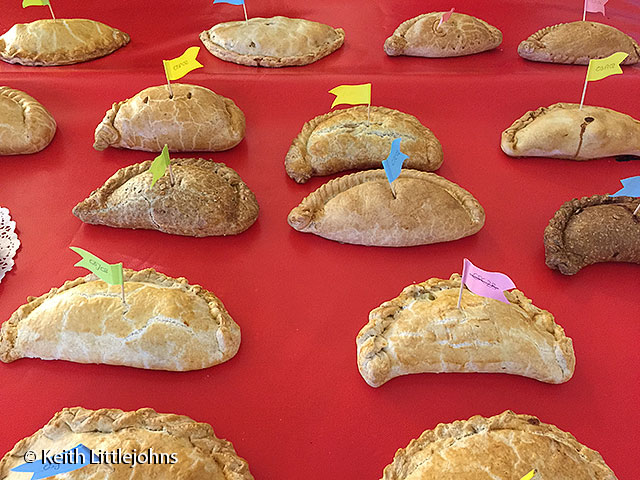 A selection of some of the around 150 entries on display
This year's World Pasty Championships saw competitors from as far afield as the US, Canada and Chile as well as other parts of the UK submitting around a hundred and forty entries ranging from the traditional to individual creations, which were all scrutinised by a team of 23 judges that resulted in 9 first place winners.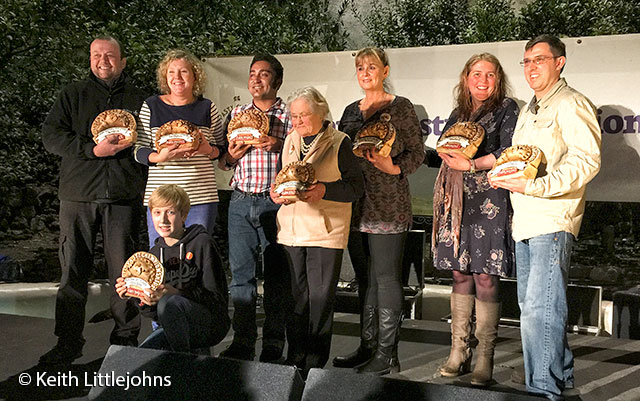 And, last but not least – the winners!
Cornish Pasty Junior
Winner – Michael Webb, 15, from Helston
Second place – Rosie Dymond, 13, from St Erme
Third place – Ettie Coonick, 9, from Wadebridge
Open Savoury Junior
Winner – Daniel Beddoes, 13, from Bristol with a barbeque chicken pasty
Second place – Amy Sparrow from Newquay with a chicken and sage pasty
Third place – Toby Black, 15, from Fareham in Hampshire with a smoked pork pasty.
Cornish Pasty Company
Winner – West Cornwall Pasty Company
Second place – Prima Bakeries
Third place – Simply Cornish
Open Savoury Company
Winner – Prima Bakeries with a peppered steak pasty
Second place – Chough Bakery with a Christmas dinner pasty
Third place – Simply Cornish with chesse and onion pasty
Cornish Pasty Amateur
Winner – Betty Lethbridge from St Kew, 88 year old mother of Jon from the Fisherman's Friends.
Second Place – Glyn Meredith from Penryn
Third Place – Terry O'Connor from Watford, Hertfordshire
Open Savoury Amateur
Winner – Jorge Pereira from Chile with an Empanada Chilena. Jorge was on a two month visit to the UK to meet his wife's family.
Second place – Don McKeever from Bristol with a "boeuf bourguign-Don"
Third place – Bradley Allen with an escargot (snails) in a garlic, mushroom and cream sauce pasty.
Cornish Pasty Professional
Winner – Andy Heath from Bodmin
Second place – David Timmins from Penryn
Third place – Karolina Albertova from Bodmin
Open Savoury Professional
Winner – Luisa Ead, with a huge 97 point score, from Padstow with a smoked haddock, white wine and mustard sauce pasty.
Second place – David Timmins from Penryn with a Sunday roast pasty.
Third place – Nick Brown from Liskeard with a Cornish pork and Rattler pasty.