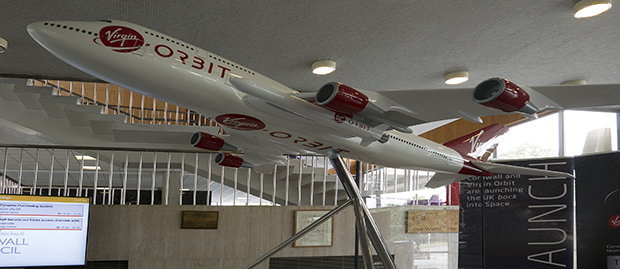 Model of Virgin Orbit launch vehicle at Cornwall's County Hall in Truro
On 16th July 2018 the UK Government's Department for Transport finally gave the go ahead for Newquay Airport to join the space community. Virgin Orbit's horizontal takeoff satellite launch vehicle will play the key role of launching a new generation of smaller, more efficient satellites into orbit around the globe.
There is the potential to create over 9,000 highly paid, hi-tech jobs over the coming years. Space related activities will centre on the Aerohub Business Park Enterprise Zone based at Newquay Airport coupled with Cornwall's famous Goonhilly Earth Station for satellite communications. Goonhilly has also recently been awarded funding to upgrade its facility for deep-space communications, which ads another dimension allowing it to play a part in additional major space projects with other space agencies.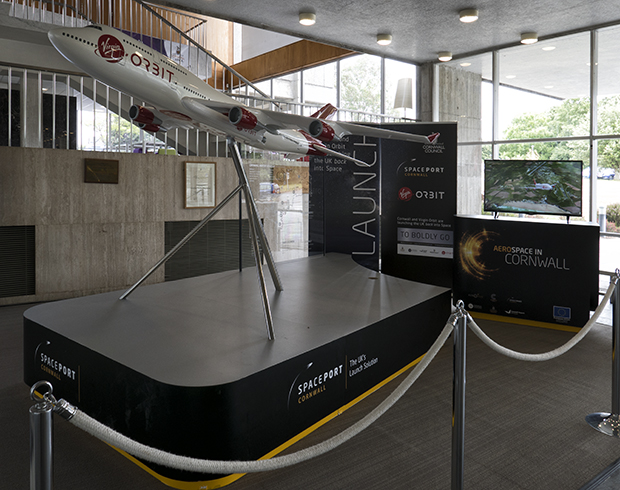 Virgin Orbit expects the first launch dates for satellites to be in 2021.
As the operation grows, additional businesses will be attracted to the area making it an important centre for space and related technologies.